We show you how to take Spring 2020's top fashion trends from the runways to your real life with wearable finds from your favorite local shopping destinations.
TREND: SOFT SUITING
Structured tailoring gets a makeover with slouchier and softer fabrications from cotton to silk. Try the look in separates to ease into the trend, and pro tip: size up for an over-sized look.
RUNWAY
REALITY
TREND: PASTELS
Saturated hues soften up for spring with light, airy, pastel takes on the classic color wheel. Our favorites include lilac, mint, petal, and peach.
RUNWAY
REALITY
TREND: PRINTS & PATTERNS
Toile, paisley, and polka dots, oh my! Prints become the star of the show this season (and are even better when mixed!)
RUNWAY
REALITY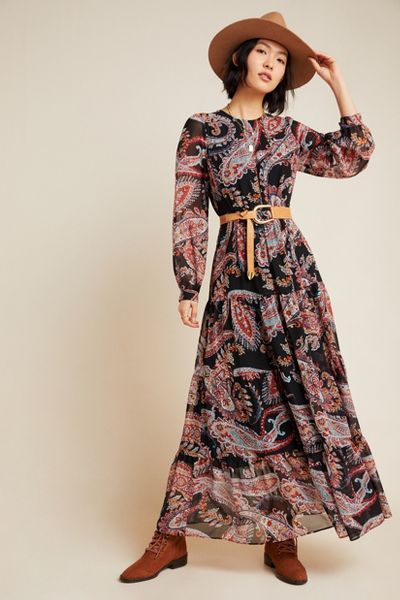 TREND: KNITWEAR
Knits lighten up for warmer months in vintage-inspired crochets and appliques, airy tops and breathable dresses.
RUNWAY
REALITY
TREND: STATEMENT BELTS
Buckle up and cinch it in. Make a statement with metallic hardware, extra large clasps, and unconventional buckles belted at your waist for a pulled-together look.
RUNWAY
REALITY
TREND: 70S STYLE
Go for a fashion blast-from-the-past this season by incorporating 70s-inspired silhouettes like flares and jumpsuits, dramatic collars, and slinky silks.
RUNWAY
REALITY
TREND: UPDATED RAINCOATS
Ward off spring's showers in modern trenches and wearable, water-wicking jackets updated with pleats, puffs, and color.
RUNWAY
REALITY
TREND: HISTORICAL ROMANCE
Victorian inspiration hits blouses and dresses with higher necklines, romantic ruffles, soft florals, and puffy sleeves.
RUNWAY
REALITY
TREND: SIMPLE SLIP DRESSES
Make way for minimalism. Sleek yet soft fabrics in lighter shades make a nod to 90s nostalgia.
RUNWAY
REALITY
TREND: NATURE-INSPIRED
Get global with your wardrobe by incorporating safari-esque utility looks, and nature-inspired materials and prints.
RUNWAY
REALITY