Traveling for Thanksgiving? Long weekends are a breeze with these organizing and packing essentials.
L.L. BEAN HIGH BOTTOM BOAT & TOTE IN RED BUFFALO CHECK, $69.95 at L.L. Bean
Pack your overnight gear in this bold update on a classic. The canvas boat and tote by L.L. Bean is handmade and can withstand up to 500 pounds of weight (just in case you want to throw that extra pair of shoes in).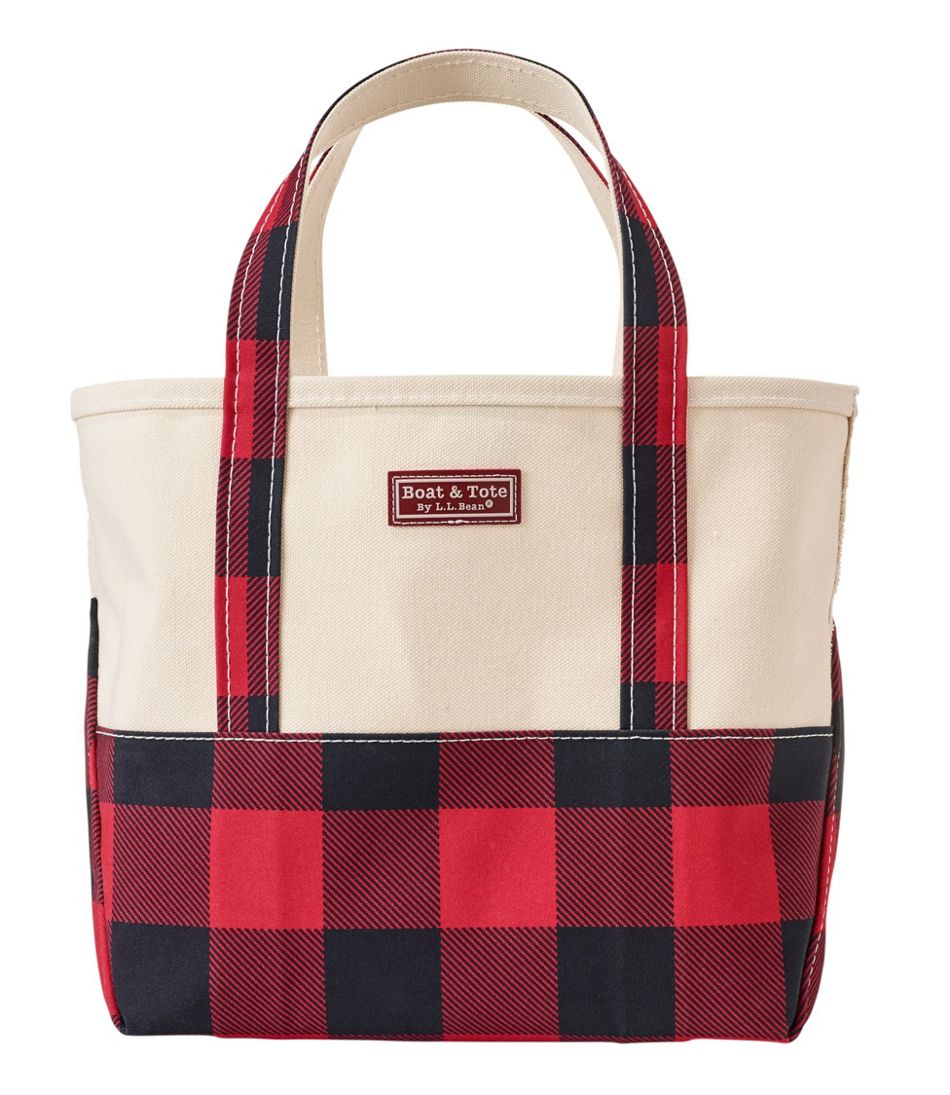 SILICONE GOTOOB TRAVEL BOTTLE SET OF THREE, $26.99 at The Container Store
Never agonize over getting the last drops out of your flight-compliant liquids again. If you're carrying on and need your favorite body lotion, shampoo and conditioner, these squeezable silicone travel bottles will ensure you get use of every bit in that 3.4 ounces.
SCOUT GLAM SQUAD COSMETIC BAG, $42 at Banner's Hallmark
Brushes, blush and beyond fit into this convenient drawstring-tie pouch. With both internal and external compartments and pockets, all your items are stored right where you need to find them, and the flat bottom keeps it standing on your vanity or counter for zero spills.
APPLE AIRPODS WITH WIRELESS CHARGING CASE, $199 at Apple
Travel tangle-free with Apple's wireless earphones. From taking calls on the train to binge watching Netflix on the plane, to grandmother's house you go with the coolest must-have gadget she's seen since the iPhone.
KENDRA SCOTT TRAVEL JEWELRY CASE IN ROSE GOLD, $98 at Kendra Scott
Keep your jewels safe and secure in this leather, zippable case. Complete with multiple storage areas to stack rings and store bracelets, earrings and necklaces, the metallic case also includes a pouch that doubles as an easy on-the-go wallet for your basics.
WEST ELM CHENILLE RIBBED THROW, $39 at West Elm
Inspired by the coziest of sweaters, this ribbed throw blanket makes traveling feel like home and folds down for easy packing into your weekender. The best part? Toss it over your shoulders and it doubles as a giant, stylish scarf.
CALPAK Packing 5-PIECE SET, $29.97 at Nordstrom Rack
Keep it together, literally. These cubes are a game changer for the packing-averse, and make unpacking and re-packing even easier. Sort by outfit (workout gear all in one place) or by item (never dig around for that other sock pair again), and see how easy it is to zip that suitcase shut when everything is stacked neatly by cube.
Skip the dull and dry fly face and lather up. This set by celeb-fave Barbara Sturm keeps your skin hydrated pre, during, and post-flight when changing air temps are at their driest. Miniature versions of her six-step skincare routine in the set include Cleanser, Anti-Pollution Drops, Face Cream Rich, Face Mask, Super Anti-Aging Serum And Calming Serum, all stored in a super-chic holographic pouch.